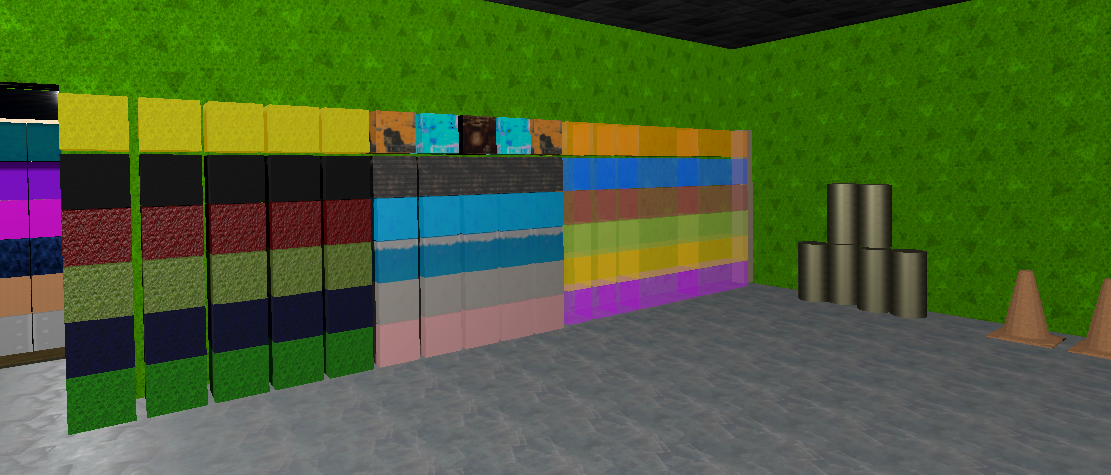 Jank Cube VR
A downloadable experience for Windows
Jank Cube VR

Test Chamber 01: Jank Cube VR
Its CyberSnakes first VR game, they might be able to throw a human conscience into a game but hell if they can do the game part right. You and your friend Andrew Maxwell visit the HQ of CyberSnake Industries to become new testers. You both head into Jank Cube, the first Test Chamber and when you load in he isnt there.

Lore aside, Jank Cube VR is a small, fun (in my opinion), janky cube stacker for your VR d̶i̶s̶p̶l̶e̶a̶s̶u̶r̶e̶ enjoyment.
Featuring 4 maps, Jank Cube features a number of varying environments for you to sandbox in.

In Map 1, the Interactables Testing Area, you have 4 floors of interactable enjoyment, including numerous different objects and stackables, including but not limited to RC cars with variants, cubes/spheres and the like, a hammer, tables, dummies and more. There is also 2 unique full racetracks for you to enjoy the RC Cars on.

In Map 2, The Auditorium, you have 1 large hall of stuff to play with. Featuring a number of things from Map 1, but far more optimized for weaker computers!

In Map 3, the Interactables Testing Area 2, you have a site with interesting compositions of stuff, like a basketball court, a bar, an escalator, a museum of the games past and lastly a good old remote control car place, with 2 unique tracks and an obstacle course. There's also a physics dummy who wants to fight you, will you let him keep talkin smack? ITA2 has everything the original ITA had and more.
In Map 4, The RV, you have a nice and cozy RV, with a few interactables and a couple dummies to chill with.
In Map 5 and 6, you are contacted by some people who have a message for you.
In Map 7, Tuscany, you have a nice villa in an Italian village, enjoy ambient sounds and a nice view in a warm villa with some fun stuff to play with.
In Map 8, The Backrooms, he is coming for you, and he will find you. You cannot escape him. Explore dark halls and see what lurks in the shadows.
After 2 years, Jank Cube VR is now a finished project.
Purchase
In order to download this experience you must purchase it at or above the minimum price of $1.50 USD. You will get access to the following files:
Jank Cube VR 2.0.7z
234 MB
Jank Cube VR 2.2.1.7z
300 MB
Jank Cube VR 2.3.zip
475 MB
Jank Cube VR The Final Update.zip
998 MB
Comments
Log in with itch.io to leave a comment.
just fyi anyone not on index controllers will need to bind their joystick to the joystick in steamvr bindings